We're Hiring:
Client Services Associate / Executive | Dublin
Working as part of a world class team at Metis Ireland, the client services team work closely with our team of Financial Planners and Private Client Managers, delivering a World Class and effective service to our clients, at all times in line with our mission and vision.

This role will initially be on a six-month contract basis with a view to becoming a permanent role.

Read on for the full job specifications and details on how to apply.
Apply Now
The Details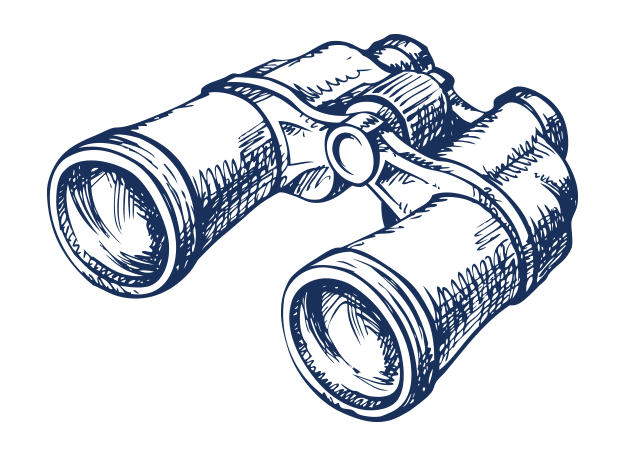 CLOSING DATE: 30 JUNE 2023

Position: Client Services Associate / Executive
Location(s): Dublin
Position Type: Full-Time
Positions Available: 1 in Dublin
Salary: Competitive Basic Salary and Bonus Structure
Reporting to: Head of Client Services
Benefits:
• Maternity and Paternity leave benefits
• Flexible working policy
• Loyalty service leave
• Pension contributions
• Life cover and permanent health insurance
• Membership and exam fees
• Employee assistance programme
The Role: Duties & Responsibilities
• Support the Financial Planning team and the Private Client Managers in delivering a full client service proposition in a professional, timely and efficient manner.

• End to end management of sales pipeline

• Conduct research to find required information for client's financial plans – gathering information: observing, receiving, and otherwise obtaining information from all relevant sources

• Create, maintain, and enter information into databases

• Understand and address client enquiries in a timely fashion

• Thoroughly document queries, research, and actions on our client management system

• Maintain customer/policy records through the client management system

• Set up and manage paper or electronic filing systems, recording information, updating paperwork, or maintaining documents

• Schedule and confirm appointments for clients with private client managers

• Complete forms in accordance with company procedures

• Open, read, route, and distribute incoming mail or other materials and answer routine letters

• Review work completed by colleagues to check for correct information and recommend revisions

• Evaluating information to determine compliance with standards — using relevant information and individual judgment to determine whether events or processes comply with laws, regulations, and standards

• Ensure that all company and compliance procedures are adhered to on a day to day basis

• Providing general office administrative support including filing/scanning/photocopying, post, processing payments etc.

• Learn to operate new office technologies as they are developed and implemented

• Order and dispense supplies

• Answer telephones, and enquiries in a professional and courteous manner – take messages, or transfer calls to appropriate individuals

• Greet visitors or callers and handle their inquiries or direct them to the appropriate persons according to their needs

• Prepare boardroom and meeting rooms in advance of meetings

• Prepare and compile any documentation required for meetings

• Establishing and maintaining interpersonal relationships — developing constructive and cooperative working relationships with others, and maintaining them over time

• Attend functions and events to build and expand professional relationships, at all times promoting Metis Ireland

• Keep up to date with developments in the financial services industry, ensuring the continuous development of your financial and technical expertise

• Provide regular updates to private client managers, financial planners and head of client services

• Engage with strategies in order to improve business processes and client relationships

• Involvement with internal committees, project and team work

• Preparation of regular review process for clients

• Responsible for identifying and resolving problems within established guidelines

• Expected to use initiative but refer more complex problems to management as appropriate

• Attend staff and training meetings when necessary

• Assist with any ad hoc projects that arise

• Willing to work as part of a team and be flexible with duties as part of their growth plan within the team
The Person
Knowledge:

• Customer and personal service experience; knowledge of principles and processes for providing customer and personal services. This includes customer needs assessment, meeting quality standards for services, and evaluation of customer satisfaction

• English language; knowledge of the structure and content of the English language including the meaning and spelling of words, rules of composition, and grammar

• Clerical; knowledge of Microsoft office suite, administrative procedures and systems, managing files and records, designing forms, and other office procedures and terminology.


Skills:

• Integrity — being honest and ethical

• Dependability — reliable, responsible, and fulfilling obligations

• Attention to detail — being careful about detail and thorough in completing work tasks

• Concern for others — sensitivity to others' needs and feelings and being understanding and helpful on the job

• Persistence — in the face of obstacles

• Analytical thinking — analysing information and using logic to address work-related issues and problems

• Achievement/Effort — establishing and maintaining goals and exerting effort toward mastering tasks

• Time Management — Managing one's own time and the time of others

• Coordination — Adjusting actions in relation to others' actions

• Initiative — willingness to take on responsibilities and challenges

• Adaptability/Flexibility — be open to change and to variety in the workplace

• Thinking creatively; share ideas and innovations which could improve business processes and client relationships

• Documenting/Recording information; entering, transcribing, recording, storing, or maintaining information in written or electronic form as per company procedures

• Performing administrative activities — Performing day-to-day administrative tasks such as maintaining information files and processing paperwork
Experience:

• 1+ years in a similar role


Qualifications:

QFA qualification preferable but not essential

If QFA qualified:

• Membership of LIA or IOB
• Up to date CPD in line with qualifications and regulatory requirements


Not sure you meet all the qualifications?
Let us decide!

Research shows that women and members of other under-represented groups tend not to apply to jobs that they are perfectly qualified to do, as they are more likely to underestimate their own abilities and suitability.

We are committed to creating a diverse and inclusive environment and strongly encourage you to apply even if you don't tick every single box.
Metis Ireland is one of Ireland's leading Financial Planning firms. We put our clients and their families at the heart of everything we do and help them achieve their dreams, goals and aspirations. We aim to give all of our clients world-class service and to continue to innovate in the financial planning space. We know full well that we need a world-class team in order to do this.
If you want to be part of a team of expert financial planners and want help make a difference in what you do every day by helping families achieve their goals and make better decisions, then we want you on our team.
Ready to apply?
Please submit your CV and cover letter on our application form, which you can access via the button below.
Apply Here