Working with our communities
We've supported Cliona's Foundation since we started out in 2014. Cliona's Foundation provides financial assistance across Ireland to parents of children with life-limiting illnesses or chronic complex care needs. They believe no family should have to face extra financial stress when they're already struggling with the challenges of a seriously ill child.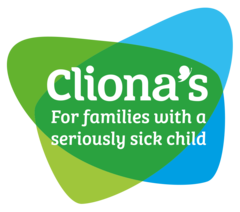 Carl Widger sits on an advisory board to help guide the charity's future strategy and has taken part in ideas workshops with other business people to come up with long-term development ideas.
We take community involvement and charitable giving seriously – although admittedly, the actual level of seriousness that it's possible to maintain is decided on a case-by-case basis.
Across our offices, we've set up golf outings with clients, we've run, climbed, grazed knees and rolled ankles. We've tipped cold buckets of water over our heads, before realising it's much more effective to just use the buckets to collect money. We've also helped out with 'National Bag Packing Day' at Dunnes Stores.
Beyond charity work we're always finding ways for people to get involved with sport in the community. We sponsor Aisling Annacotty AFC, and in previous years have sponsored Clonmel Rugby Club. Between 2018 and 2020 we hosted a monthly Metis Morning River Run (which is quite hard to say in the morning, at least before coffee!).
Our services
Learn more about the support we can offer you.
Learn more