Succeeding in your career
When the best is still to come
When you're scaling the career heights, you have a lot to look back on and be really proud of. But you also have a lot to look forward to and enjoy in the years ahead.
Putting in the hours – and the years – to build up a successful career is a real achievement, but it's important to look to the future and think about what else you want to do.
Your Metis LifePlan is more than charts and numbers. Yes, it's there to show you your income and expenditure in the years ahead, how your money is likely to grow and the kinds of resources you can expect to draw on in future.
But it's really your plan for life. It's there to plug intelligent asset management into the goals that matter to you. It's about putting a plan in place to help you make all that hard work worthwhile, so you can live the life you want.
Life, leisure, legacy
Depending on how far you are from retirement, there may be many years left in your career, you may achieve even bigger things and if so, you'll probably be incredibly busy doing it. But it's important not to lose sight of what comes next.
Your Metis LifePlan will help you to make sure you and your family reach those important goals in future. And it'll help to ensure that you start your retirement planning before it's staring you in the face, so you really get the best out of it.
Do I Need An Adviser?
Warning: The value of your investment may go down as well as up.
X
Maintaining your portfolio
Warning: The value of your investment may go down as well as up.
X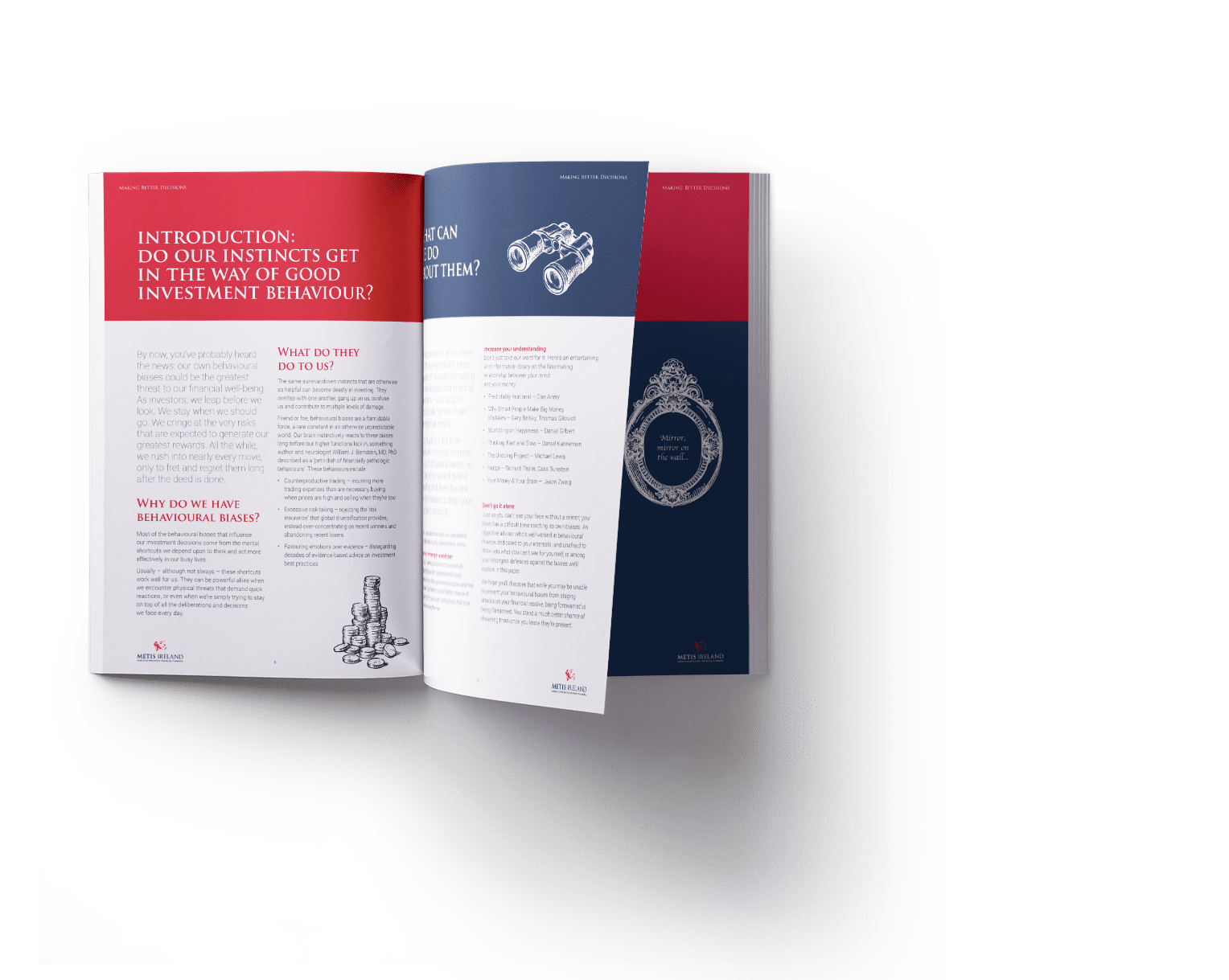 Making Better Decisions
Bias, your brain and better investing. In this brand new report, we'll explore the behavioural biases that can skew your perception, affect your decisions and damage your investments.
Download the guide
Thinking about retirement
Lucky for you we're pretty good at retirement planning, if we do say so ourselves.
Find out more