As we all worry about what the events in Ukraine mean on the world stage, it's important to focus on what you can control, look after yourself and your family, and watch Carl Widger's video above.
After two years of living through the pandemic, you could be forgiven for thinking the world deserves a break, but history tells a different story. In the last decade alone we have seen crisis after crisis, some close to home and others further afield: the Greek debt crisis, the Boston marathon bombing, Ebola, Brexit, Hong Kong protests to name a few. What they all have in common is that they created worry, sometimes fear and panic, and they all affected the world markets.
What they also have in common is that we came out the other side each and every time. This will be no different.
We know this is a worrying time. Please call us, email us, tweet us – whatever you need to do to reach out to us. We know what to do, and we can put your mind at ease. And, of course, as always, #StickWithThePlan.
The Wall of Worry: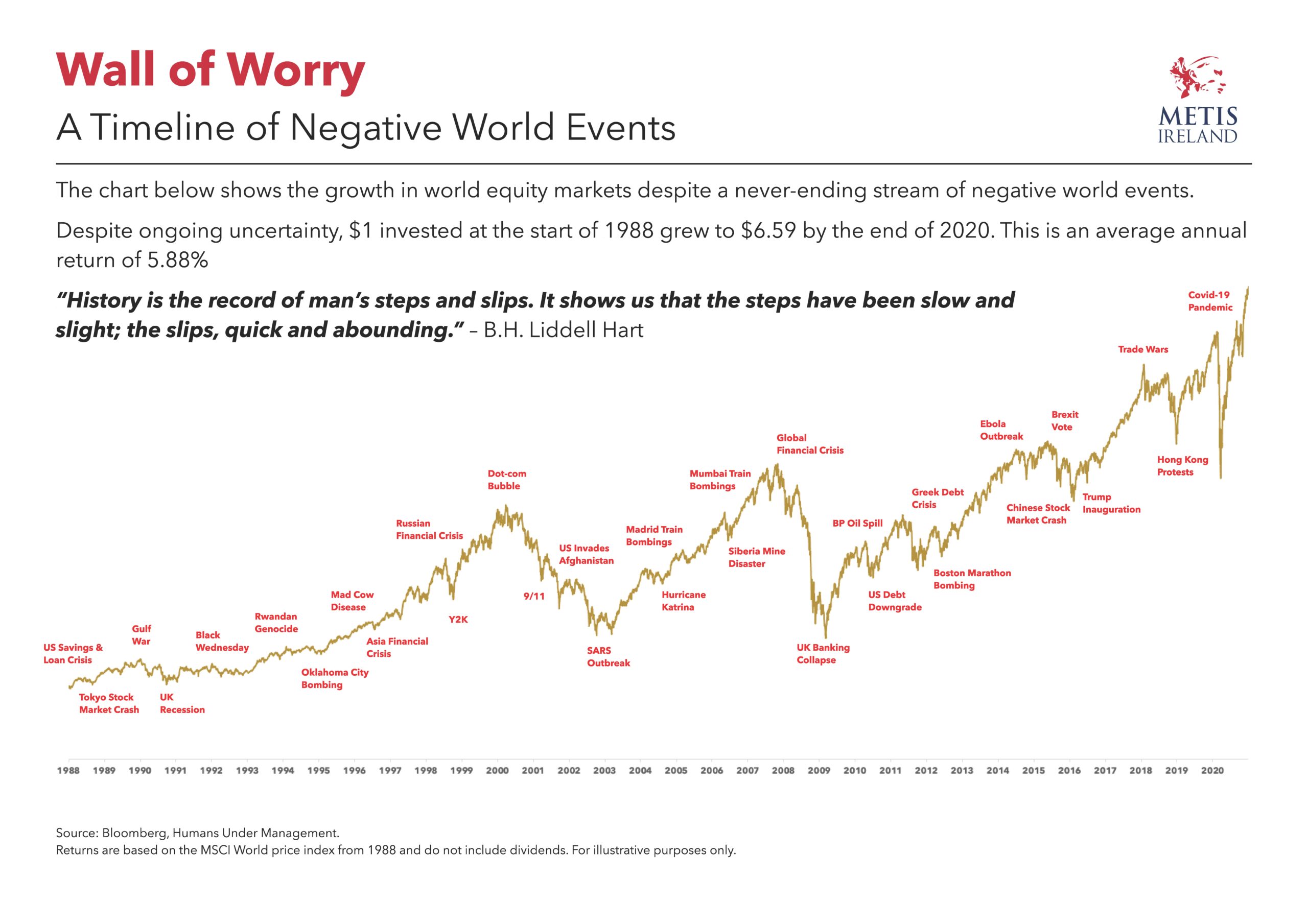 Disclaimer
Metis Ireland Financial Planning Ltd t/a Metis Ireland is regulated by the Central Bank of Ireland.
All content provided in these blog posts is intended for information purposes only and should not be interpreted as financial advice. You should always engage the services of a fully qualified financial adviser before entering any financial contract. Metis Ireland Financial Planning Ltd t/a Metis Ireland will not be held responsible for any actions taken as a result of reading these blog posts.