In April Metis Ireland and friends descended upon Fethard for a day of horsing around!
We started in the Fethard Horse Country Experience,  located within the 17th Century Tholsel building the FHC Experience offers visitors the opportunity to discover the rich culture, heritage and history of the region. Part of Ireland's Ancient East, this interactive experience examines the relationship between the people, the land and the horse revealing how they are all inextricably linked.
After a very enjoyable morning at the FHC Experience we moved on to Coolmore Stud. Coolmore is celebrated as a world-class thoroughbred stud farm which has a long list of champions on its past and present rosters. It is generally acknowledged to be the world's biggest, and best, thoroughbred racehorse breeding operation. Owned by John Magnier and situated in the heart of the Golden Vale on over 7,000 prime acres of Ireland's finest limestone land, Coolmore provides the perfect environment for breeding and raising thoroughbreds. A massive thank you to Maurice Moloney who showed us around, it would not have been as enjoyable without his knowledge.
We finished the day in Dooks Restaurant, for a delicious lunch… and a must try chocolate cake!
Thank you to everyone in the FHC Experience, Coolmore Stud and Dooks Restaurant, and to our friends and clients for making our day in Fethard such an enjoyable experience.
Fethard Horse Country Experience
Coolmore Stud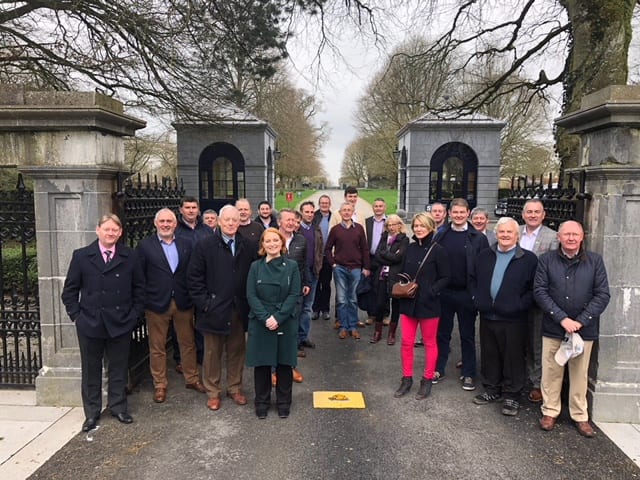 Dooks Restaurant
Disclaimer
Metis Ireland Financial Planning Ltd t/a Metis Ireland is regulated by the Central Bank of Ireland.
All content provided in these blog posts is intended for information purposes only and should not be interpreted as financial advice. You should always engage the services of a fully qualified independent financial adviser before entering any financial contract. Metis Ireland Financial Planning Ltd t/a Metis Ireland will not be held responsible for any actions taken as a result of reading these blog posts